December 2019
New box for elevation install on azimuth gear. On right side 12" gear for elevation, on left bearing for elevation.

Control system for 8m dish consist of OE5JFL with ON4BCB upgrade for 24V/15A regulation, with 0,1° in AZ and EL accuracy. Same box will include also F1EHN with US Digital encoder for control of 2,4m dish with accuracy 0,05°in EL and AZ.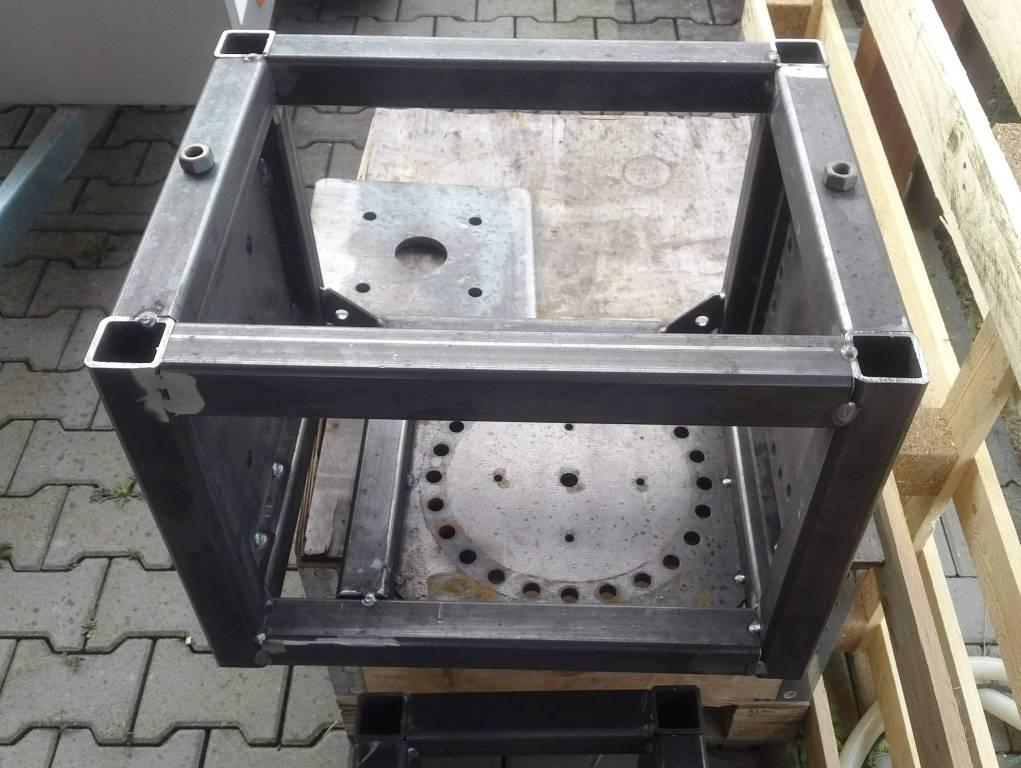 November 2019
Works on ribs started. Design is ready. Dish has dimensions 8,25m long, 7,9m short, F/D = 0,457, 36ribs. Material of ribs - long version 18 pcs. ALU U profile 25x25mm. Short ribs 18 pcs. of ALU U profile 20x20mm. Expecting to use mesh 6x6mm and 0,8mm diameter of wire, hot zinc surface, anticorrosion protection.